Lancaster's Leader in Pressure Washing Services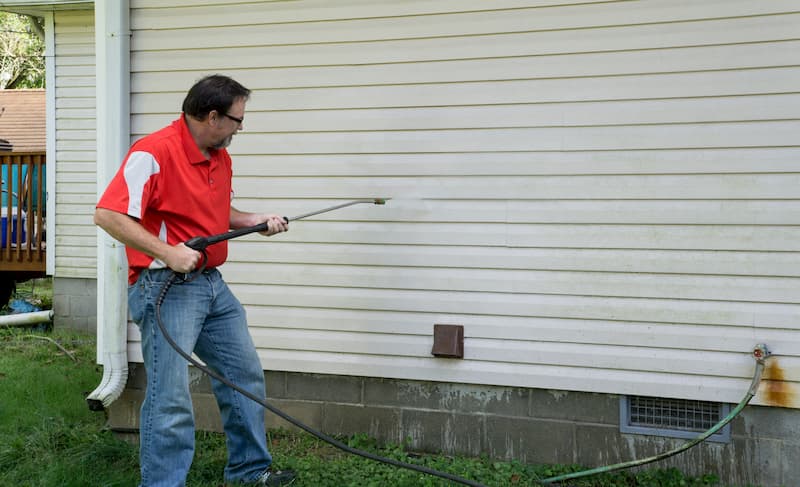 Ohio Pro Power Wash LLC is your trusted source for friendly, professional pressure washing services in Lancaster. Our experienced team of specialists has been the go-to company for homeowners and businesses in the area for years. Customers love us because we reliably deliver expert results at a price anyone can afford. If you're in Lancaster and are looking for dependable pressure washing, make the call to Ohio Pro Power Wash LLC at 614-795-5515.
Pressure washing can rescue your structures and exterior surfaces from years of built-up dirt and grime. It's no wonder that people from Lancaster and all over the country count on pressure washing to rejuvenate their properties and raise their curb appeal. What many people don't consider, though, is that pressure washing has many other valuable benefits than just an image boost. Pressure washing:
Restores color in surface materials and prevents fading
Eliminates harmful bacteria and germs
Removes substances that can weaken surfaces and cause them to crack
Washes away slipping hazards that can lead to injury
Primes surfaces for better-looking paint jobs
Professional Pressure Washing Solutions For Lancaster Homes
We have a wide variety of expert pressure washing services for your Lancaster home. From concrete to house sidings, you'll find that Ohio Pro Power Wash LLC is the company to trust for all of your exterior cleaning needs.
Paver Cleaning & Resanding: Pavers are always a delightful attraction at any property, and keeping them beautiful is one of our specialties. Let our pressure washing pros clean and resand your pavers, and you're sure to love the results!
Gutter Cleaning: Our gutter cleaning service will clean and wash your gutters inside and out! Clean gutters protect your home from flood damage and enhance its curb appeal.
House Washing: Rejuvenate your Lancaster home with our expert house washing service. We have the equipment and expertise necessary to rid your sidings of dirt and other eyesores.
Concrete Cleaning: Dirty concrete anywhere is no match for our hard-working specialists! We'll have your concrete sparkling clean after we've pressure washed it!
Five-Star Driveway Washing For Lancaster
Driveways play a vital role at your Lancaster home, so protect it and make sure it stays beautiful with professional driveway washing from Ohio Pro Power Wash LLC! Our top-of-the-line surface cleaning equipment and eco-friendly cleaning agents are the perfect solutions for filthy driveways.
When you hire our pressure washing company for driveway washing in Lancaster, you'll benefit from a longer-lasting driveway that won't need expensive repairs in the near future. A clean driveway will enhance your home's overall appeal and promote good health to you and your guests. For the best driveway washing service in the area, contact Ohio Pro Power Wash LLC today!