Skilled Pickerington Driveway Washing Specialists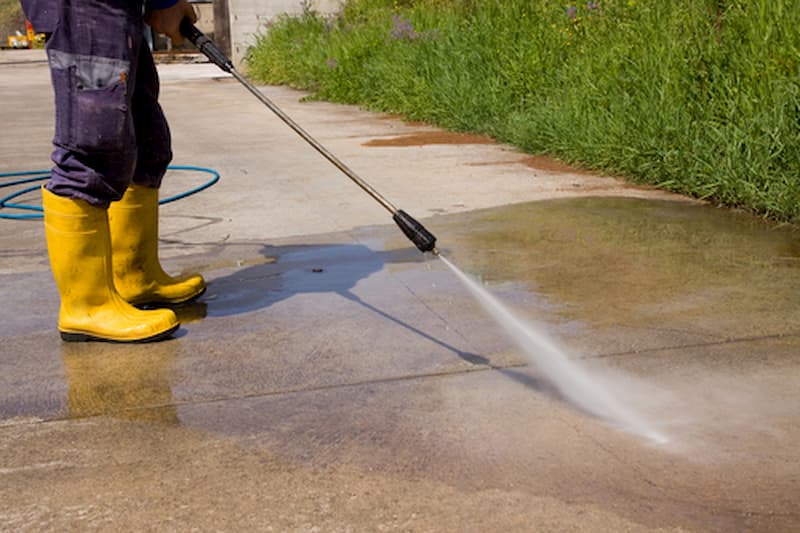 With professional driveway washing from Ohio Pro Power Wash LLC, the days of rolling up on a dirty driveway are over! We are Pickerington's leading pressure washing company. When you rely on our team for professional driveway washing, you can rest assured that your exterior surfaces will receive the best care available!
We have years of experience pressure washing for Pickerington homes and businesses, and throughout that time, our reputation as the area's most dependable exterior cleaning company has grown and grown. Our philosophy is that the job isn't complete until the customer is satisfied, and when we go to work for you, you can bet that we'll treat your property with the same care and attention that we would treat our own. Besides delivering spectacular results time and again, people around here love our contact-free estimates, service scheduling by phone, online invoices, and stellar customer service. Find out why Ohio Pro Power Wash LLC is the company Pickerington trusts for driveway washing needs by giving us a call today!
Driveway Washing That Will Save You Time And Money
Driveways are often front and center at any property, so when they get filthy, they tend to let homeowners know rather quickly. Unfortunately, there seems to be an endless amount of filth and blemishes that can knock down the appearance of your driveway, but with our professional driveway washing service, these eyesores can quickly become a thing of the past! Driveway washing from Ohio Pro Power Wash LLC can spare you the headache of coming home to a dirty driveway and save you time and money by:
Removing grime and corrosive substance off your driveway will protect the integrity of the surface material. Driveway washing helps your driveway last longer and prevents chipping and cracking from occurring.
By using environmentally safe cleaning solutions, our pros won't damage your lawn or landscaping. This is a huge relief for homeowners who may not know what cleaning agents are safe for their property.
Driveway washing cleans away substances such as algae and mildew that can cause slipping hazards. You'll enjoy peace of mind knowing your driveway is much less likely to bring injury to you or your guests.
Our professional driveway washing is affordable, safe, and performed by experienced specialists. You won't have to worry about buying or renting any equipment and doing it yourself!
A clean driveway enhances the look of your entire property. Driveway washing raises your curb appeal and can even lift your overall property value.
Parking Pad Cleaning
Do you have a parking pad at your home? If so, then Ohio Pro Power Wash LLC has got you covered! Our driveway washing experts are trained and prepared to clean any type of parking pad you may have. Contact our team and let us bring your parking pad to the next level with professional driveway washing you can count on!
Reliable Pressure Washing
If you're thinking about elevating the curb appeal of your Pickerington home, Ohio Pro Power Wash LLC has the services you're looking for. Besides driveway washing, consider our pros for such excellent cleaning treatments like:
Gutter Cleaning
House Washing
Paver Cleaning & Resanding
Patio Cleaning
And Many More!