Experienced Concrete Washing In Pickerington Pavement Cleaning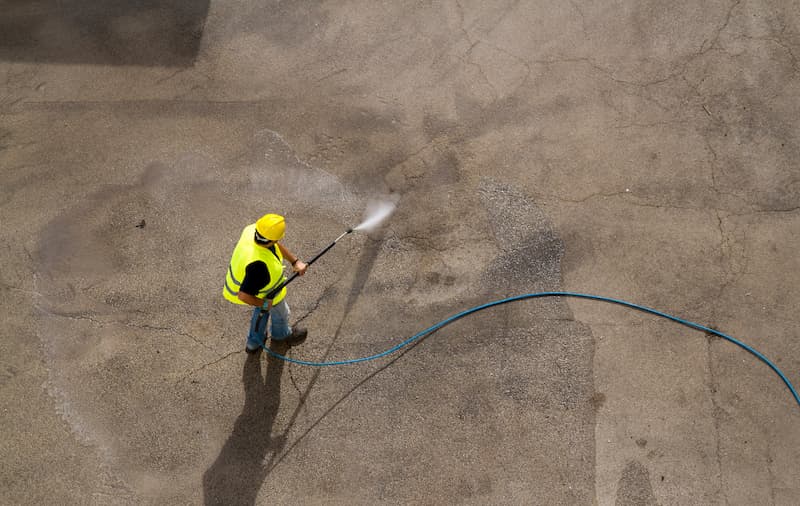 When it's time to make your concrete sparkle again, then it's time to call Ohio Pro Power Wash LLC! We are Pickerington's premier pressure washing company, and our concrete washing service stands tall above the rest!
It's hard to beat concrete when it comes to durable materials that can serve a wide variety of purposes, so it's no shock to see it on nearly every property in America. Concrete looks good, holds up well against wear and tear, and can be relied on year after year. As tough as concrete is, though, it, like every other surface, requires maintenance from time to time. The best care for your concrete is professional pressure washing for Pickerington brought to you by Ohio Pro Power Wash LLC!
Pavement Cleaning
Concrete and pavement require the use of industrial-grade concrete washing solutions and surface cleaners. Ohio Pro Power Wash LLC uses only the industry's most trusted cleaning agents and equipment when it comes to our pressure washing services. Unlike amateur pressure washers, we make sure we achieve a deep, uniform clean of your concrete and pavement without leaving any unsightly streaks behind. Of course, our premium eco-friendly cleaning agents won't jeopardize any sealant or damage your lawn either!
What You Can Expect From Our Concrete Washing Service
One of the best investments you can make is having professional care for your concrete. Ohio Pro Wash LLC has the expertise and keen attention for detail to revitalize your concrete and make it look brand new! Some of the benefits of hiring our concrete washing service include:
Our concrete washing will make your concrete last longer without the need for repair or replacement. Our professional maintenance saves you a ton of money in the long run!
Sparkling clean concrete will enhance the overall visual appeal of your property. When cleaned correctly, concrete can dramatically increase the attractiveness of your home.
If you're worried about any slipping hazards, concrete washing eliminates them! Our pressure washing pros will remove substances such as algae that have the potential to cause injury to you or your guests.
Pressure washing disinfects concrete and removes harmful bacteria and germs. Concrete washing is a fantastic way to make your property healthier!
Protect your concrete and heighten the curb appeal of your property! Call Ohio Pro Power Wash LLC for professional concrete washing in Pickerington today!
More Pressure Washing Services
Concrete washing is only one of the professional services we provide at Ohio Pro Power Wash LLC. If you'd like to transform your property back to its pristine glory, consider some of our other exceptional cleaning treatments as well:
House Washing
Driveway Washing
Gutter Cleaning
Paver Cleaning & Resanding
And More!
Latest Concrete Cleaning Projects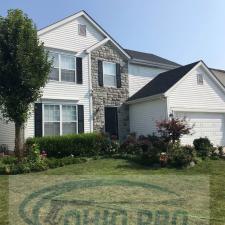 This customer requested his home be soft washed along with the cleaning of the driveway and front walkway. All low pressure was used on the house. All concrete was pretreated and washed using high pr […]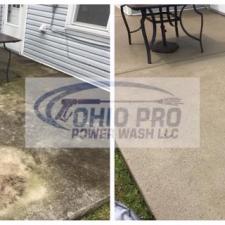 This small patio had been neglected for many years. We applied a pretreatment prior to cleaning to ensure a great finished product. A high pressure wash was done using our concrete surface cleaner. […]