Top-Notch Pressure Washing Company Serving Columbus, OH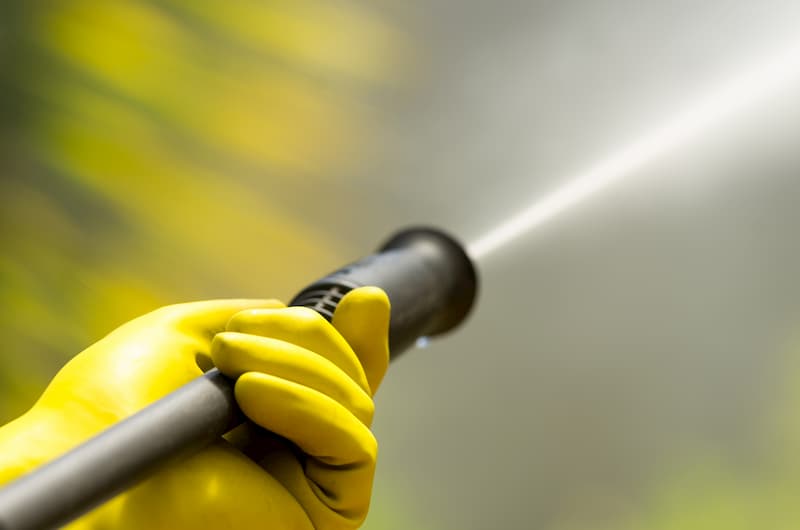 Beautify your Columbus home with expert pressure washing services from Ohio Pro Power Wash LLC! Our professionals have years of experience pressure washing homes and businesses in the Columbus area, and we're confident that no one can deliver better results than our team.
Are your house sidings starting to turn a different color? Does your driveway look like it came from a swamp? Is your patio trying to return to nature? Ohio Pro Power Wash LLC is here to bring your exterior surfaces and outdoor living spaces back to their pristine condition. Our top-rated pressure washing equipment and industrial-grade cleaning solutions allow our experts to rescue any exterior space from algae, dirt, stains, grime, and almost any other type of filth. When you need professional pressure washing in Columbus, you need to call Ohio Pro Power Wash LLC!
Your Columbus Pressure Washing Solutions
When your exterior surfaces get dirty, they tend to lower the overall visual appeal of your entire Columbus property. While this downgrade in appearance is bad enough on its own, one should also keep in mind that filthy surfaces are more likely to break and need repair sooner than clean surfaces. Professional pressure washing makes a lot of sense when it comes to protecting your property, and no one understands this better than our team! For all of your pressure washing needs, we have the answers. Consider some of our stellar services whenever you're in need of professional exterior cleaning:
Gutter Cleaning: Clogged-up gutters can lead to flooded crawl spaces and expensive home repairs. Our crew will have your gutters completely clean from the inside out with our professional gutter cleaning service.
Paver Cleaning & Resanding: Pavers are attractive, but they quickly accumulate dirt and other substances. With our paver cleaning service, they'll look better than ever, and our resanding will ensure they hold together firm.
Concrete Cleaning: Concrete is everywhere and used for all types of outdoor spaces, but cleaning them can be a chore. Let our professional concrete cleaning team give your concrete a sparkling wash that's sure to last!
House Washing: House sidings can suffer from dark algae streaks, dust, dirt, smog, and other eyesores. Professional house washing will restore the color and beauty of your home by thoroughly washing all of your sidings.
Reliable Driveway Washing For Your Columbus Home
Chances are, your Columbus driveway gets used and seen every day. Whether you use your driveway for parking or hopscotch, it's always a good idea to ensure it's looking good. With professional driveway washing from Ohio Pro Power Wash LLC, we will:
Get your driveway to a beautiful state free from stains, dirt, and other blemishes.
Disinfect and sanitize your driveway by eliminating unsafe bacteria and microbes.
Protect your driveway's surface material by washing away substances that may weaken it and cause it to crack.
Enhance the entire curb appeal of your property by giving your driveway a perfect clean that's certain to impress.