Granville Relies On Ohio Pro Power Wash LLC For Pressure Washing Services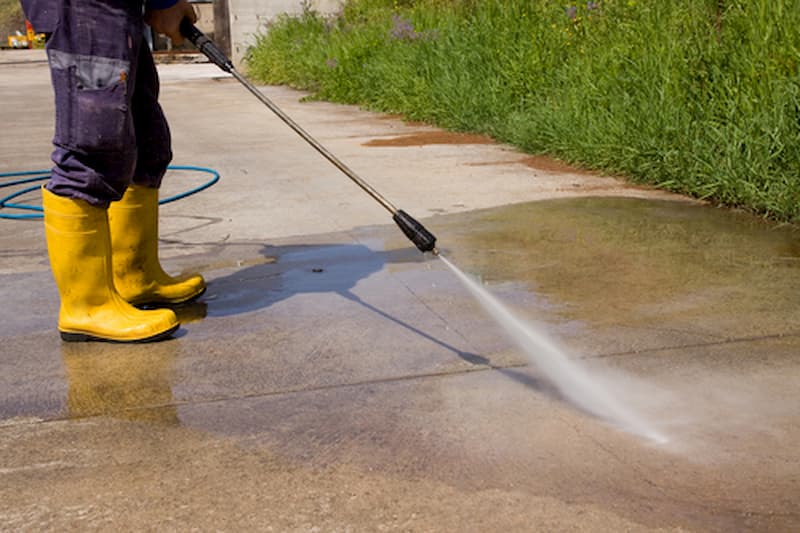 Are you ready to make your Granville home as beautiful as it could be? Then we're the professional pressure washing company you're looking for! Ohio Pro Power Wash LLC is Granville's leader in dependable, five-star pressure washing services.
Homeowners and businesses alike trust Ohio Pro Power Wash LLC with their pressure washing needs because:
We deliver the best results at the best prices around.
We treat our customers' property as carefully as we would our own.
You won't have to worry about renting or buying any equipment when you rely on us.
Our cleaning solutions are eco-friendly and won't damage your lawn.
Customer satisfaction is our top priority.
We believe in keeping an open line of communication with our customers at all times.
We provide free estimates, over-the-phone scheduling, and easy online invoicing.
Incredible Pressure Washing Services For Granville Residents
Pressure washing is a sure way to beautify your Granville property, but that isn't the only perk it provides. When you hire Ohio Pro Power Wash LLC for your exterior cleaning projects, you'll be protecting your surfaces from substances that can weaken their integrity and cause their material to fail. Pressure washing is also a fantastic way to promote good health at your home because our cleaning solutions will disinfect and sanitize your frequently contacted outdoor areas.
Find out for yourself why our pressure washing company is so widely trusted in the Granville area by calling on our specialists for outstanding services such as:
Concrete Cleaning: If any of your concrete surfaces are looking a little worse for wear, then give our pros a call. We expertly clean concrete to make it look new again.
House Washing: House sidings often get covered in algae, dirt, pollen, and mildew. Our pressure washing team will bring your sidings back to a beautiful sparkle in no time.
Gutter Cleaning: Gutters protect your home from rain damage, but they get clogged quickly with leaves and other debris. We'll clean your gutters thoroughly and ensure that they're functioning optimally.
Patio Cleaning: Patios are prone to unhealthy substances that don't do our health or eyes any favors. Our patio cleaning system will put your patio in top shape so you can relax in peace.
Granville's Driveway Washing Experts
No one brings driveways back to an incredible shine than Ohio Pro Power Wash LLC. So let our team take care of your dirty driveway in Granville, and we're sure you won't be disappointed.
Our driveway washing specialists use cutting-edge surface cleaning technology and powerful cleaning solutions to rid your driveway of all types of stain, scum, and grime. As a result, we achieve a thorough, uniform clean of your driveway without leaving behind any wand streaks or damaging your landscaping. So when your Granville driveway is bringing you down, it's time to spruce it up with Ohio Pro Power Wash LLC!