Ohio Pro Power Wash LLC Is A First-Rate New Albany Pressure Washing Service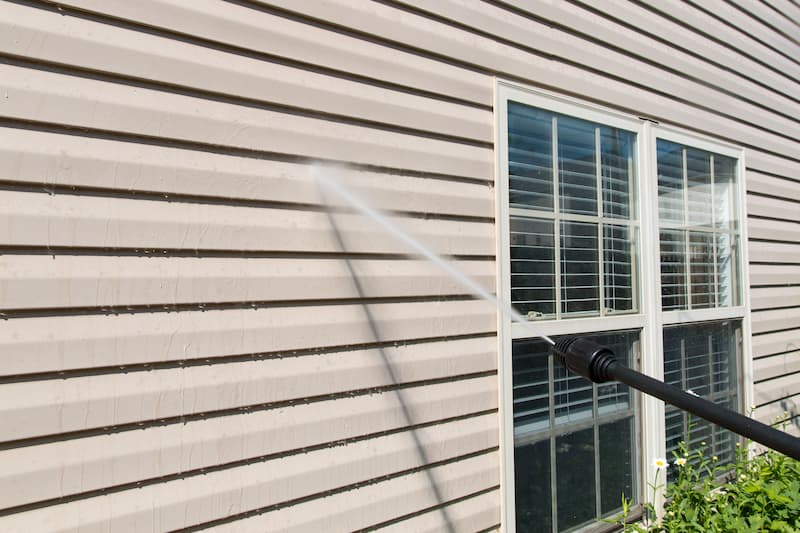 If you're looking to spruce up around your New Albany home and enhance its image, then Ohio Pro Power Wash LLC has the solution for you. Our top-rated professional pressure washing services are the perfect solution for built-up grime, unsightly stains, and stubborn dirt spots.
When applied by experienced professionals, pressure washing is the surefire way to rescue exterior surfaces from harmful and ugly substances. We've been serving customers in the New Albany area for years at Ohio Pro Power Wash LLC. Our reputation as the most reliable exterior cleaning company here is well deserved. We want you to be astonished by the results we achieve, and the job isn't finished until we reach that point. If you require expert pressure washing in New Albany, make the best decision the first time by calling Ohio Pro Power Wash LLC today!
New Albany's Best Choice For Pressure Washing Services
Pressure washing is one way to get your New Albany home looking spectacular. Still, even more than just delivering good looks, pressure washing is also an incredible way of protecting your surfaces. By removing harmful substances that interfere with your surfaces' ability to deflect moisture and UV rays, pressure washing helps surface materials such as concrete last much longer. At Ohio Pro Power Wash LLC, get the best bang for your buck with the top-quality pressure washing that strengthens your surfaces as much as it makes them beautiful. Count on us for expert services such as:
Concrete Cleaning: Keep your concrete handsome and neat with professional concrete cleaning by our trusted professionals! We'll rescue your concrete from stubborn stains and thick layers of grime.
House Washing: The best way to remove algae and other filth off of your house sidings is with our expert house washing treatment! House washing will make your home look like it was just built!
Gutter Cleaning: Forgot about getting your hands dirty, and let us take care of your gutters! Gutters cleaned by our crew are entirely free of debris and function to their best capacity.
Patio Cleaning: Enjoy a patio that is free from algae, pollen, and other discomforts with professional patio cleaning by Ohio Pro Power Wash LLC. We'll safely bring a sparkle back to the patio that you and your guests will love.
Expert Driveway Washing For New Albany
If you're tired of seeing a dirty driveway at your New Albany home, then the time is right to call Ohio Pro Power Wash LLC! Our surface cleaning experts can bring your driveway back to a magnificent appearance with our professional driveway washing service!
Through years of experience and hard work, we understand how to safely and most effectively clean any driveway. Our specialists complete a deep, uniform clean of the surface material that washes out eyesores such as:
Vehicle fluid stains
Decaying leaves
Dirt
Algae
Pollen
Bird droppings
Tire marks
And More!
Our pressure washing service will keep away damages to your driveway and have it looking better than ever. For elite driveway washing in New Albany, contact Ohio Pro Power Wash LLC today!