House Washing To Upgrade Your Pickerington Curb Appeal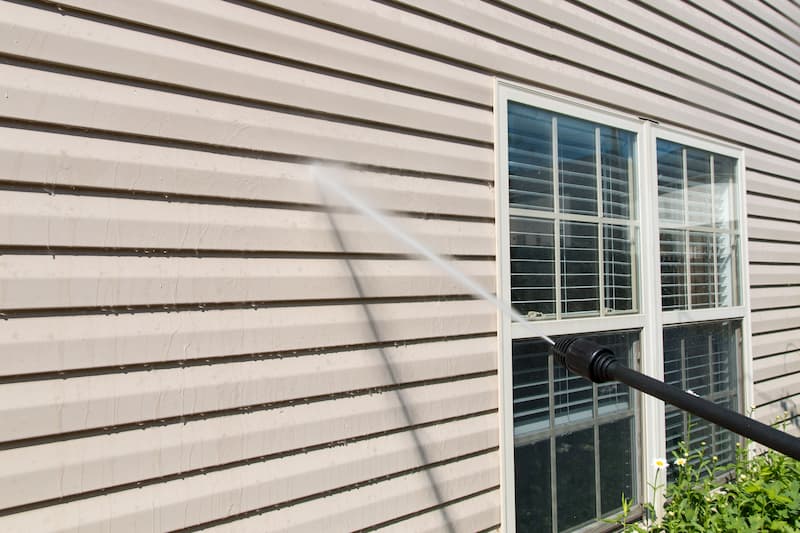 Restore the color and beauty of your Pickerington home with professional house washing by Ohio Pro Power Wash LLC. We are a local pressure washing company with years of experience rejuvenating exterior surfaces and achieving breathtaking results.
At Ohio Pro Power Wash LLC, we believe that customer satisfaction should always be the top priority, and we stand by that belief for every job we take on. We measure success by the happiness of our customers, and nothing delights us more than seeing the smile on our client's faces when we're finished. Pressure washing in the Pickerington area means helping our neighbors get the image they deserve, so if you're searching for an expert exterior cleaning company at an affordable rate-- Ohio Pro Power Wash LLC is here for you!
Exterior Surface Cleaning For Homes
Regardless of what type of siding you have on your home, it won't last as long as it should without the proper maintenance. Ohio Pro Wash LLC has the professional house washing service you need to ensure your home always looks its best and to keep your sidings happy and healthy for a long time to come. By using a form of low-pressure washing known as soft washing, our experts can wash away stains, dirt, dust, and other contaminants off of your sidings to reveal a spectacular shine. When it comes to the care of your home, don't leave it up to the amateurs! Ohio Pro Power Wash LLC is the house washing experts you can depend on in Pickerington!
Why Soft Washing Is The Best Way To Wash Your Home
House washing may sound simple enough, but if you want someone to do it right, then you need a company like Ohio Pro Power Wash LLC to soft wash your sidings for you. Unlike standard pressure washing, soft washing uses very low water pressure but a more potent mixture of cleaning solutions. When these cleaning agents are combined with heated water and showered onto a surface with a wide-angle nozzle, the resulting foam does all the hard work of breaking apart attaching substances. Soft washing is the method of house washing our experts prefer to use because:
Soft washing won't damage your paint or protective sealants. Soft washing allows us to avoid the damages that high water pressure can inflict on sidings.
Soft washing achieves a deeper clean than standard pressure washing. This method is perfect for sanitizing your sidings because it eliminates particles both seen and unseen.
Soft washing is the safer choice for your family, pets, and lawn. We use eco-friendly cleaning agents instead of harsh chemicals for our house washing service.
Soft washing extends the lifespan of your sidings. Our pros will remove corrosive substances that can weaken your sidings and cause them to prematurely fail.
With house washing from Ohio Pro Power Wash LLC, you can expect your home to look better than ever and your sidings to last for years to come. Consider pairing our house washing treatment with our window cleaning service to transform your home completely!
House Washing Projects