Patio Cleaning For Your Pickerington Deck Space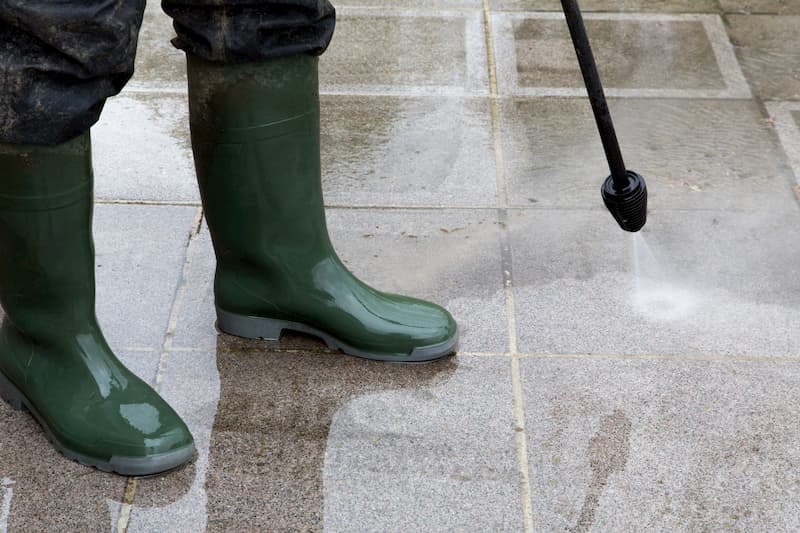 Bring your Pickerington patio back to its original glory with professional patio cleaning by Ohio Pro Power Wash LLC! You'll love the high-quality results that our expert pressure washing crew can bring you as well as our exceptional customer service. No one works harder to ensure your surfaces are cleaned and rejuvenated than Ohio Pro Power Wash LLC!
Ohio Pro Power Wash LLC is proud to be the leading choice for pressure washing in Pickerington. Our business philosophy is that if the customer isn't happy, the job isn't done. We're homeowners ourselves, so we understand the level of care and attention you desire when it comes to cleaning up your exterior surfaces. The difference between hiring Ohio Pro Power Wash LLC and our competitors is night and day. Don't waste your time and money dealing with the amateurs-- treat your surfaces right the first time and every time! Call Ohio Pro Power Wash LLC for premier patio cleaning services in Pickerington today!
Patio Cleaning
You may be surprised to learn that patio cleaning requires a more gentle touch than standard pressure washing services. Because patios are often surrounded by various other surface materials such as house sidings, the best and safest way to get them clean is through a precision pressure washing method known as soft washing.
Ohio Pro Power Wash LLC uses the soft washing technique to carefully clean patios to perfection. We use biodegradable and eco-friendly cleaning solutions for our patio cleaning service. These cleaning agents are powerful enough to wash away grime but safe enough not to pose any risk to your health. With patio cleaning from our experts, you can expect:
Pressure washing creates a healthier environment for you and your guests to relax in. Patio cleaning eliminates harmful bacteria and pathogens that may be hiding in the area.
Patio cleaning restores the value of your home and enhances the appeal of your outdoor living space. Nothing is more refreshing than lounging on a beautifully cleaned patio!
Our pressure washing removes corrosive substances that can weaken the surface materials of your patio. You can stave off expensive repair work by having your exterior surfaces cleaned by our specialists!
Hiring our professional team saves you the time, money, and stress of having to clean your patio yourself! Our patio cleaning service takes care of all the hard work and will achieve the spectacular results that you deserve.
Deck Washing
Get the best care possible for your deck with professional pressure washing from Ohio Pro Power Wash LLC! We can expertly bring your deck back to pristine condition with our soft washing technology. Our pressure washing system removes blemishes and substances such as dirt, algae, mildew, mold, and more. Make your deck the life of the party again with professional deck washing by Ohio Pro Power Wash LLC!
Ohio Pro Power Wash LLC For All Of Your Pressure Washing Needs
Besides patio cleaning and deck washing, we also provide many other specialized exterior cleaning services! Schedule an appointment with us today for any of our expert pressure washing treatments:
House Washing
Concrete Cleaning
Gutter Cleaning
Driveway Washing
Commercial Pressure Washing
And More!