Concrete Surface Cleaning in Pickerington, OH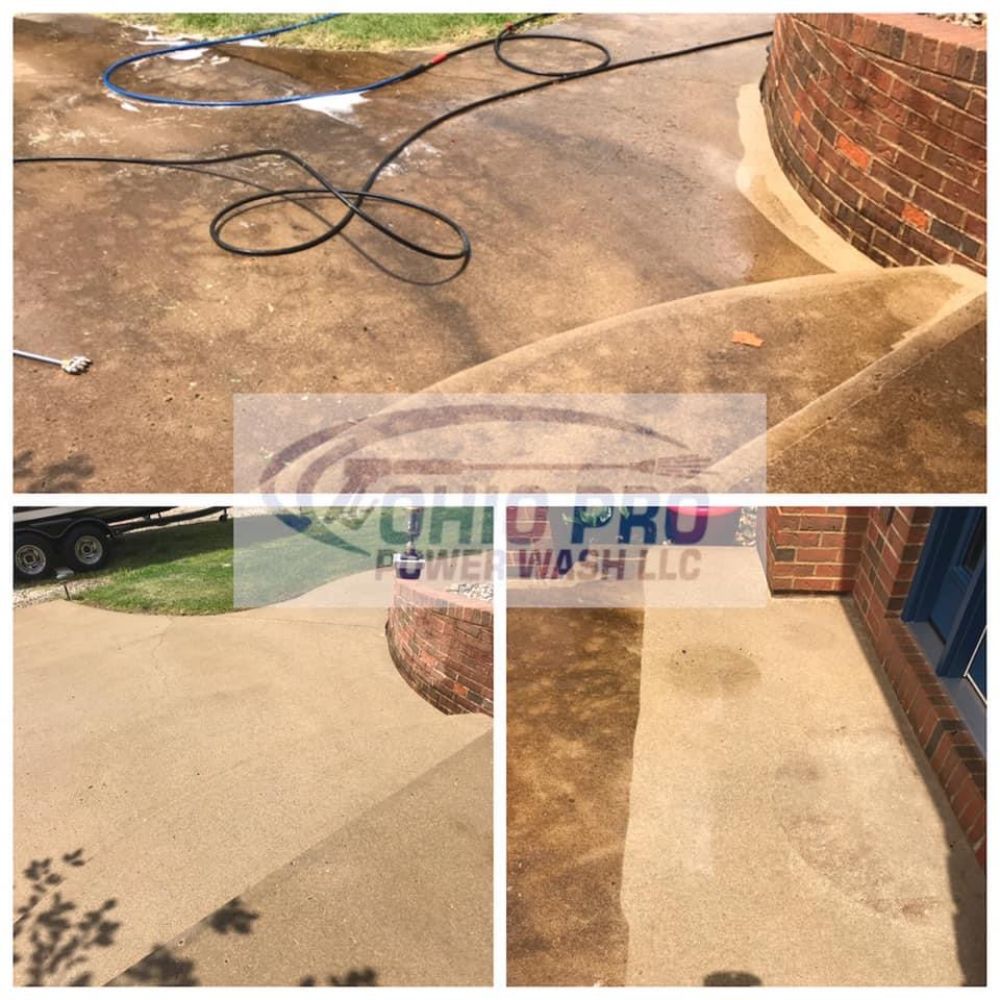 We used a pretreatment of house wash to loosen the organic growth. A high pressure cleaning was used to remove all stains.
Our concrete washing will make your concrete last longer without the need for repair or replacement. Our professional maintenance saves you a ton of money in the long run!
Estimated Budget: $400
Concrete Surface Cleaning in Pickerington, OH Gallery