The Benefits Of House Washing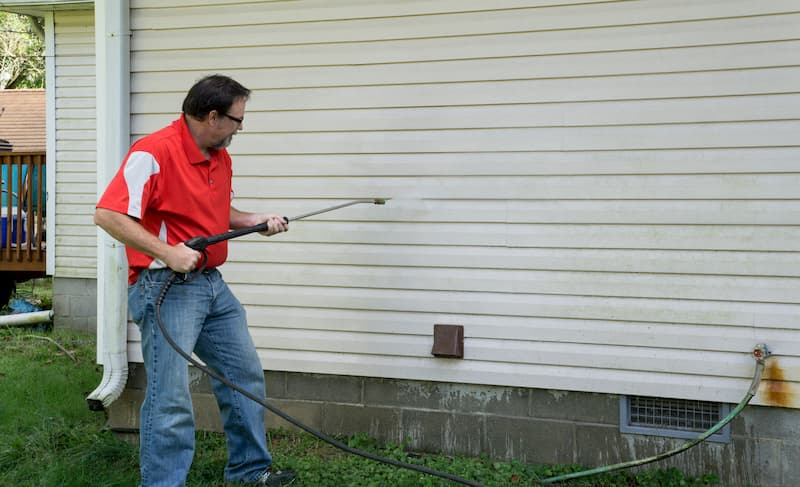 Whether your house sidings are getting taken over by algae or if they're still in picture-perfect condition, house washing is a service that you'll want to consider in the very near future. House sidings are durable, but like any other exterior surface, they need to be properly maintained if they're expected to continue to serve their function like any other exterior surface. Through trial and experimentation over the years, pressure washing experts discovered a way to wash house sidings without damaging their paint or protective coating, allowing them to reach their maximum lifespan and maintain their original beauty.
Get Clean Sidings Without Damaging Them
Any professional pressure washing company worth its salt knows that to wash a home correctly, they need to use a form of low-pressure washing known as soft washing. Soft washing doesn't utilize much water pressure, but it makes up for this by appropriating a more potent mixture of eco-friendly cleaning solutions. Soft washing showers a surface with a cleansing foam, and this foam does all the hard work of breaking down attaching contaminants so they can be safely rinsed away.
Unlike standard pressure washing, soft washing poses no risk to paint, sealants, or the integrity of the sidings themselves. Soft washing achieves a remarkable clean that's safe for your home, lawn, and loved ones.
Enjoy Your Sidings For Longer
There are all types of substances that can attach themselves to your house sidings, and while none of them are good, some are actually corrosive and can cause your sidings to break apart. No matter what type of material you have for your house sidings, it's paramount that contaminants such as algae, mildew, and mold, don't take hold of them for too long. House washing eliminates these pollutants, allowing your sidings to keep their durability and meet their expected lifespan.
House Washing Promotes Good Health
It may make people squeamish about learning of all the harmful germs and bacteria that can cling to our house sidings. The fact is that sidings are commonly contacted surface with daily exposure to the elements, and this makes them prime real estate for illness-causing health hazards. Professional house washing uses industrial-grade cleaning solutions that will eliminate harmful microbes and disinfect your surfaces. By keeping your sidings clean, you'll significantly lessen the chances of you or your loved ones getting sick.
Boost Your Curb Appeal
One of the main features of house washing is its ability to transform the appearance of a home to its pristine image. House washing works miracles at removing stains, spots, and other blemishes on sidings, and the finished result is always breathtaking to behold. By having your sidings cleaned, the overall visual appeal of your home will increase dramatically, and in many cases, it even enhances property value.
House washing is ideal for any homeowner looking to freshen up their property! If you're in the Pickerington area and in need of professional house washing you can depend on, look no further than Ohio Pro Power Wash LLC!